About British Archaeological Reports (BAR)
BAR was founded by David Walker and Dr Anthony Hands in 1974 and has published over 3300 titles in academic archaeology since then.
Brief History
In 1967 Anthony and David found it impossible to get their excavation report of Shakenoak published, and recognised the need for a quality specialist publisher to bring excellent research to market quickly and efficiently.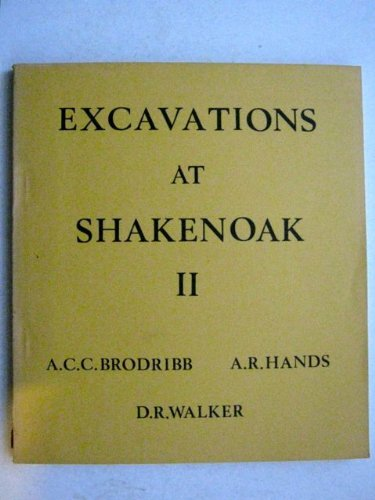 Their ambition was to create a worldwide 'databank in archaeology' to be "relevant in 100 years' time". The idea of BAR was born. A printing machine and guillotine were bought and from a back office with the help of many teenage students, the first BARs were produced.
Anthony and David were determined to include academic archaeological work from countries which were barely represented, including the former Soviet Union and Eastern Europe, and Spain under Franco's regime.
They committed to publishing manuscripts in five languages, with English being the main language, but also including manuscripts in French, German, Spanish and Italian.
Over the last 40 years over 3300 titles have been published, making BAR one of the biggest publishers of academic archaeology in the world. The data of hundreds of sites and the result of academic research from all over the world are now available as BARs in major Libraries worldwide as well as being easily accessible for everybody to buy globally.
In more recent times BAR has worked with other companies, Archaeopress and Hedges, in the production of BARs. BAR has exciting plans for continuing to bring research to the attention of academics in 100 years time.
Sign up to the monthly BAR alert to be kept up to date!
Please do contact us directly – we are looking forward hearing from you!
Tel: +44 (0)1865 310 431
Fax: +44 (0)1865 316 916